Notes Buick Y-Job Designed in the late 1930s by the famous General Motors designer Harley Earl.
Considered by most to be the first concept car General Motors Le Sabre Built by Harley Earl in 1951, it helped introduce 12 volt electrics and the aluminum 215 ci V8 to GM. Cadillac Cyclone Built in 1959, it is one of Harley Earl's last designs.
Its futuristic styling was heavily influenced by 1950's aviation and rocketry. Chevrolet Corvair Monza GT 1962 mid-engined experimental prototype Chevrolet Corvette Mako Shark Previewed the design of the 1968–1982 production Corvette Chevrolet Volt One of the first plug-in hybrid electric vehicle concept cars.
Ford Nucleon a nuclear-powered car Ford SYNus mimics the modern obsession with safety General Motors Firebird a series of gas turbine-powered cars Holden Efijy Based around the Holden FJ, named the United States concept car of the year for 2007. MIT Car The Massachusetts Institute of Technology concept car with Frank Gehry
Concept Cars
Concept Cars
Concept Cars
Concept Cars
Concept Cars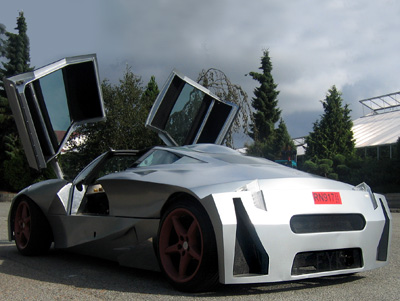 Concept Cars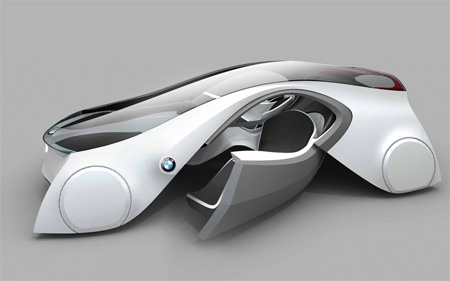 Concept Cars
Concept Cars
Concept Cars
Concept Cars
Concept Cars
Concept Cars
Concept Cars
Concept Cars
Phantom Corsair a 1930s concept car, developed by Rust Heinz Pontiac Bonneville Special Pontiac's first 2-seater sportscar that debuted at the 1954 Motorama Pontiac Club de Mer Pontiac's all stainless steel sportscar that debuted at the 1956 Motorama Porsche 989 Porsche's first 4-door car, a predecessor of the Porsche Panamera Volvo YCC the first car designed entirely by women Lancia Megagamma the prototype for the modern MPV (minivan) Alfa Romeo BAT cars 1950s aerodynamic studies by Bertone GMC Terradyne Concept truck said to include an onboard 5000 watt generator Mercedes-Benz F700 It's Pre-Scan feature allows you to not feel any bumps and humps on the road.
All Review videos and more of:• Infiniti• Mitsubishi• Aston Martin• Isuzu• Nissan• Audi• Jaguar • Pontiac• Bentley• Jeep• Porsche• BMW• Kia• Rolls Royce• Buick• Lamborghini• Saab• Cadillac• Land Rover• Saturn• Chevrolet• Lexus• Scion• Chrysler• Lincoln• Smart• Dodge• Lotus• Subaru• Ferrari• Maserati• Suzuki• Ford• Maybach• Tesla• GMC• Mazda• Toyota• Honda• Mercedes-Benz• Volkswagen• HUMMER• Mercury• Volvo• Hyundai• MINI.and MORE....